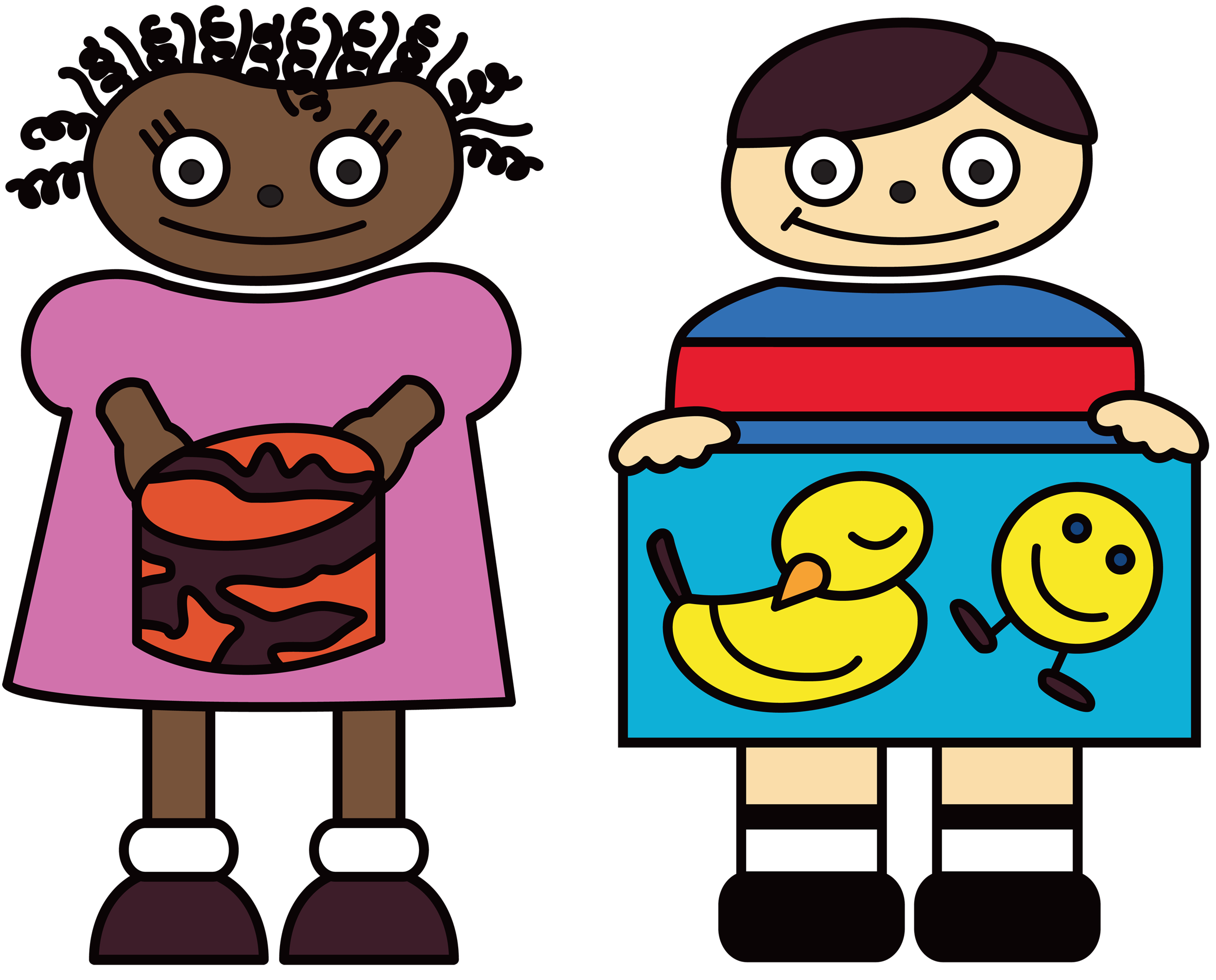 Proudly providing not-for-profit, community, high quality early childhood education since 1954
Quality education with a personal touch
Established in 1954, Griffith Preschool Kindergarten has a long history of educating and caring for the children of Griffith and surrounding areas.
Griffith Preschool Kindergarten is a not-for-profit community based Preschool located on Kindergarten Lane. The Preschool is managed by a parent based volunteer committee and is supported by qualified, caring and dedicated staff. The Preschool is situated on a large allotment of land in a quiet suburban lane with street parking available.
During your time at Griffith Preschool Kindergarten Inc. you will notice that our Service has picked up a couple of 'pet names' over the years. So if you hear or read the names Kindylane or Griffith Preschool, know that these names do in fact refer to Griffith Preschool Kindergarten Inc!
As a parent, when selecting the right Preschool for your child, it is important to find a safe and happy environment in which your child will be extended. At Griffith Preschool Kindergarten we have been providing a happy, safe and fun environment for our children for over 59 years.
From an early age, children learn to work together and to use all their senses. Collaborative learning builds teamwork, self confidence and communication skills.
You can read about Griffith Preschool Kindergarten's philosophy here.
Income Sources
• DEC (Department of Education and Communities)
• Parent Fees
• Special Needs
• PDSP – Preschool Disability Support Program.
Funded by the NSW Department of Education.
DoE has appointed Northcott as the program manager.
The Preschool History
Griffith Preschool Kindergarten Inc. was built in 1954 as a not-for-profit, community based preschool to provide an educational preschool program for children aged 3 to 6 years. Local residents and organisations had a vision for a community operated preschool and Griffith Council provided the land.
The founding President of the Preschool, Mr David Farr-Wharton, built the Preschool with the assistance of many local parents. David remained an active member of the Management Committee for 46 years, until 2002, before retiring to Queensland.
Today the Preschool continues to operate as a community based, not-for-profit preschool. The land continues to be leased from the Griffith Council and parents continue to manage the Preschool. This is a remarkable achievement and a sign of the Preschool's success.
Generations of families have brought their children to Kindylane – we now have grandparents who built and originally enrolled their children, now bringing their grandchildren back to our Preschool. It is wonderful to see parents who attended the Preschool now returning with their children. Many people comment that the warm and supportive environment of the Preschool remains since those very early years.
Our Aim
We aim to provide your child with the best start to their learning through a safe, nurturing and encouraging environment that will enhance and challenge each child's own potential development; physically, emotionally, socially and intellectually in preparation for their future years.
Our teachers offer activities and games that are designed to help the children:
Learn, Discover, Create, Role Play and Share.
Various areas are set up throughout the Preschool rooms to enable children to participate in a variety of activities including puzzles for problem solving, drawing, painting and pasting for creative time and different topics throughout the year to stimulate young minds. We have a wonderful spacious outdoor area where children can climb, swing, dig, run, slide and play various games with each other. The staff encourage the children to participate in a wide range of activities to inspire all areas of development and learning.
Parent and carer involvement is essential to providing a quality learning experience for your child and we welcome your participation. Helping out with lunch duty is a fabulous way of finding out about the current topics your child is learning about and getting to meet the children and talk with the staff in your childís room. The children always love the idea of Mum, Dad or someone special coming to help with lunches and allowing them to be the special helper for the day.
Griffith Preschool Kindergarten will help make the start of your child's learning journey a positive and happy one.
Our Philosophy
At Griffith Preschool Kindergarten Inc we are a community based Preschool  for children aged 3-5 years. We aim to reflect the values of our community in all its diversity and our beliefs coincide with the principles outlined in the NSW regulations, NQS & EYLF. We are committed to excellence in the provision of care and educational programs.
Our beliefs and commitment; 
We acknowledge that all children are unique and capable individuals with their own talent, skills and ideas.
We support all children to enable them to meet their full potential, to be the best they can be, to be confident, contributing and capable community members.
We believe the rights of the child are paramount and each child is given opportunities to make their own decisions and choices in regard to their learning; building empowered and resilient children.
We recognise that families are the most important people in their child's life and we value their input and knowledge regarding their child.
We realise children's prior learning is essential to build upon and encourage working partnerships with families to assist in shared decision making.
We acknowledge that every staff member is recognised and respected as an individual with diverse needs, skills, knowledge and experience to contribute to our Preschool.
We acknowledge the importance of both the indoor and outdoor environment to foster exploration, curiosity and a desire to learn in every preschool child.
We recognize the importance of educating children in relation to environmental factors. We adapt our practices and views to reflect the current needs within our community and recognize the value in being a sustainable Preschool, caring for our own environment.
We support the community as a whole to understand the values of children and to respect their rights including the right to a caring and safe home, access to education, safety at all times, to live and grow up healthy with access to nutritious foods, treated fairly and to have privacy.
We work as advocates for our profession, sharing our knowledge and experience for the benefit of all children.
Groupings and Rooms
Here at Griffith Preschool Kindergarten, or Kindylane, we have 3 rooms – the Wombat Room, the Possum Room, and the Koala Room.
Each room can have up to 20 children each day. We generally have 3 staff each day in each room so our child:staff ratio is higher than the regulatory requirement.
Our grouping over each week is as follows;
2 Day groups – Monday/Tuesday and Thursday/Friday
1 Day Groups – Wednesday
To ensure the continuity of care for children, where possible we enrol children in class groups that have consistent educators and children.
Children are offered up to 2 days of Preschool with 3 year olds generally offered 1 day in their first year of Preschool.
We do try to accommodate individual needs and different days and can do this only when enrolments allow us to
Hours of Operation
Parents are reminded that the Preschool operates under a licensing agreement with the Department of Education and Communities.
Griffith Preschool Kindergarten operates from 8.15 am to 3.45 pm. Children are able to attend any hours between these times on their assigned days.
The Preschool closes for school holidays. School Term dates are given upon enrolment and Term Calendars are handed out at the beginning of each Term. They are also displayed near the sign in and out area in your childís room.
Late Collection: Parents are asked to collect their child by 3.45pm. If your child is on premises after 3.45pm a late fee of $10 each 5 mins applies after this time. Please note that if your children are at the Preschool outside of these hours the Preschool will be in breach of its licensing agreement.
Griffith Preschool Kindergarten Inc.
A non-profit community based preschool run by the community for the community, established in 1954.
• Regulated by Department of Education and Communities Objects and Rules of Incorporation
• Run by a Management Committee consisting of parents
• Day to day running by Director who reports to Management Committee
How the Preschool Operates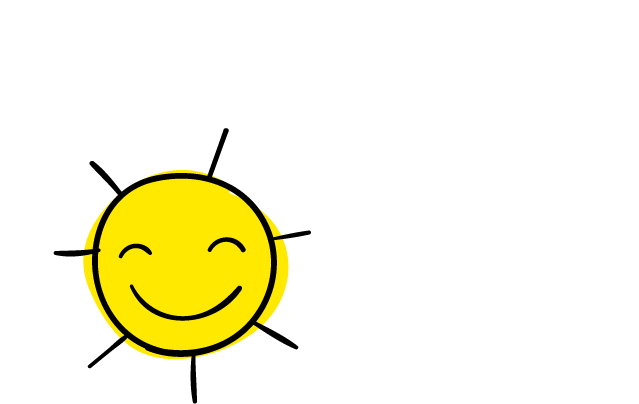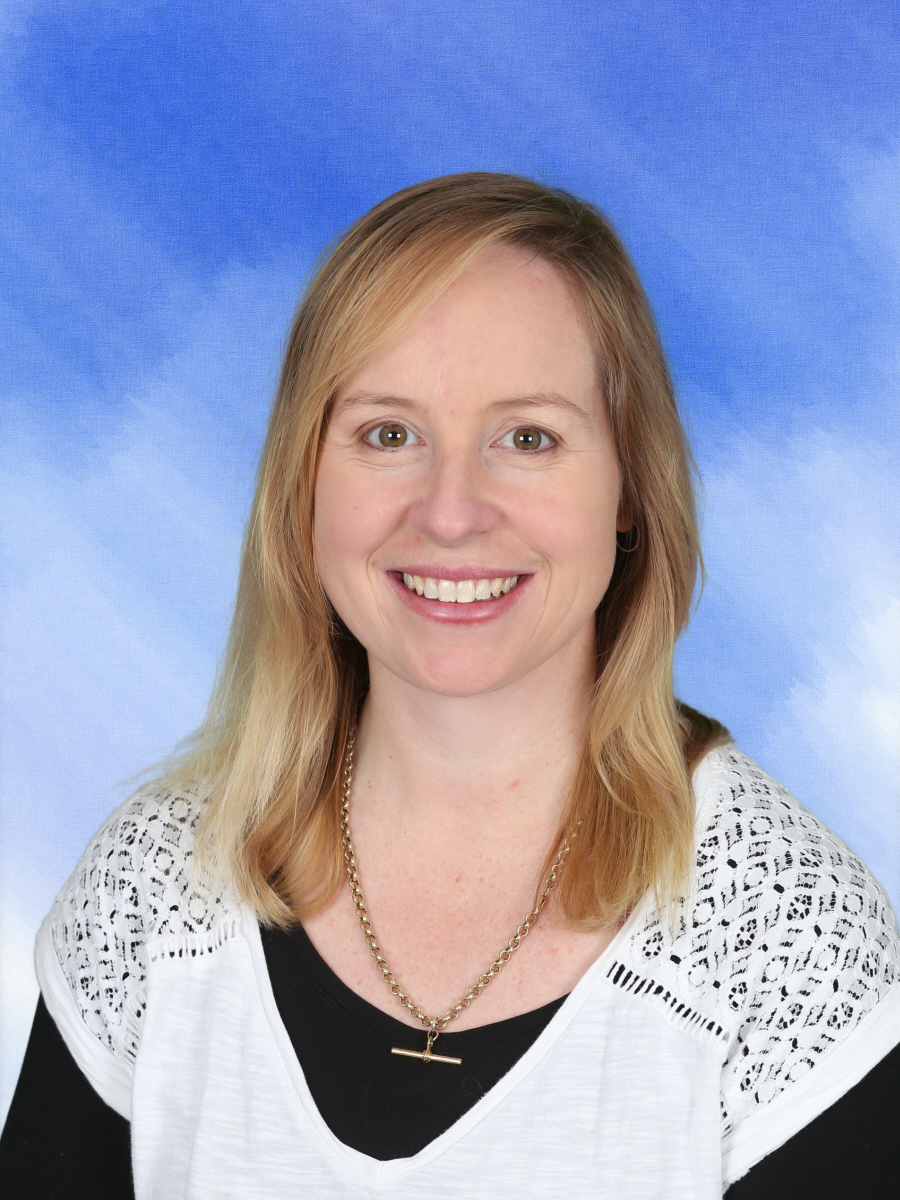 Heather Gowing
Director / Teacher Educator
Bachelor of Teaching Early Childhood
1st Aid Qualified
Glenn Taylor
Room Leader/ Educator
Diploma in Children's Services
1st Aid Qualified
Sue Paton
Room Leader / Teacher Educator
Bachelor of Education Early Childhood
1st Aid Qualified
Renee DeBenetti
Room Leader / Teacher Educator & Educational Leader
Bachelor of Education Early Childhood
1st Aid Qualified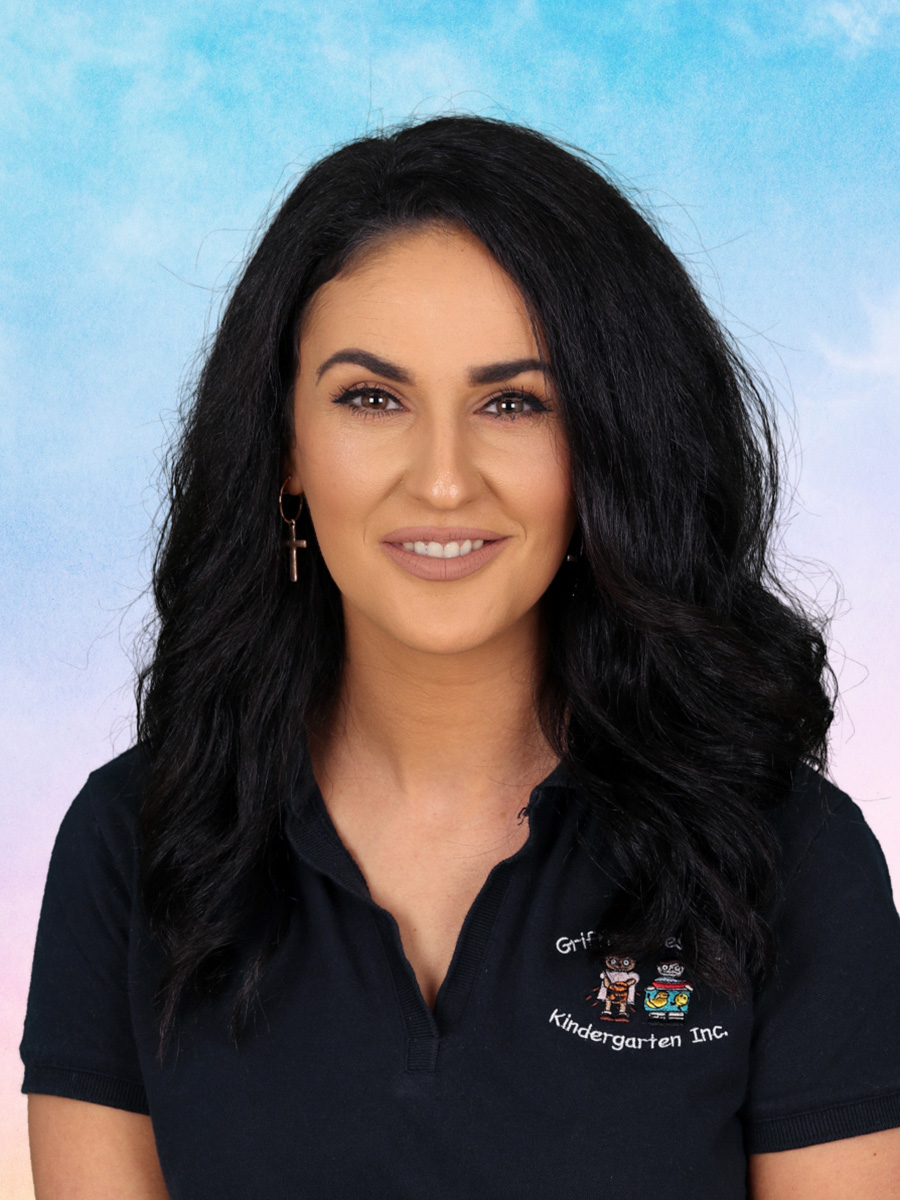 Alexis Violi
Room Leader / Teacher Educator
Bachelor of Education Early Childhood
1st Aid Qualified
Mel Corner
Educator
Diploma of Children's Services
1st Aid Qualified
Maxine Wynne
Educator
Diploma in Children's Services
1st Aid Qualified
Angela Zalunardo
Educator
Diploma in Children's Services
1st Aid Qualified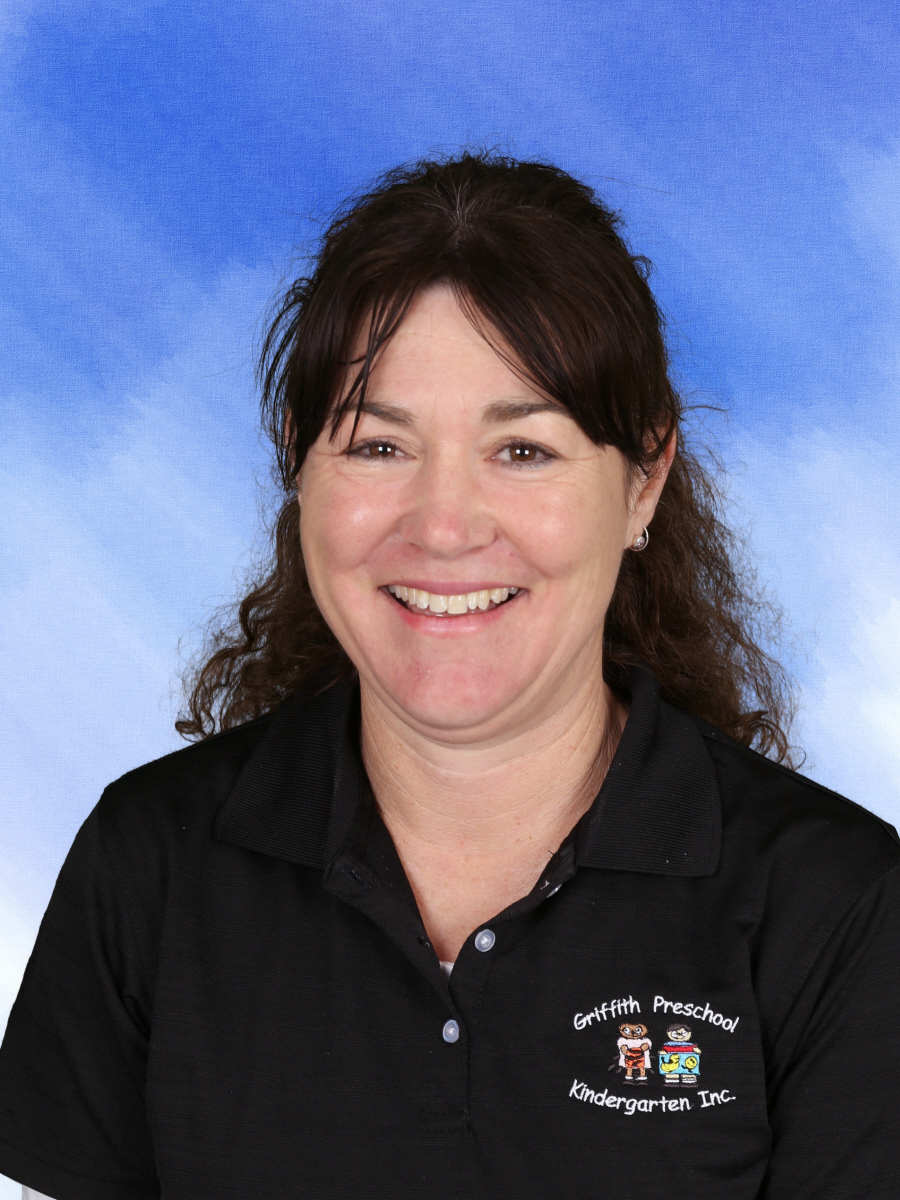 Claudia Andreatta
Educator
Cert 3 Children's Services
1st Aid Qualified
Caron Scarfone
Educator
Cert 3 in Children's Services
1st Aid Qualified
Ciara Webster
Educator
Cert 3 in Children's Services
1st Aid Qualified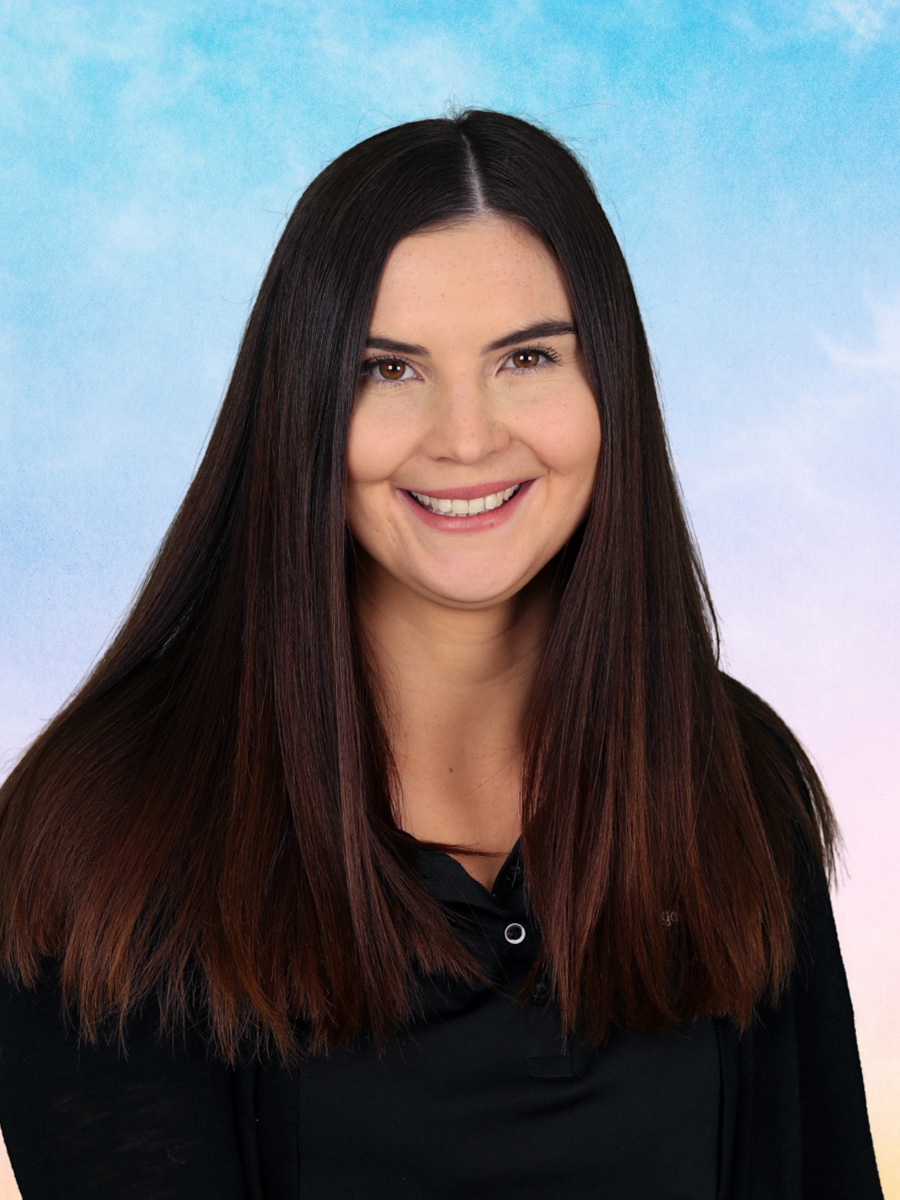 Maddy Vitucci
Educator
Certificate 3 in Children's services,
1st Aid Qualified
Nat Fogal
Educator
Cert 3 Children's Services
1st Aid Qualified
Brom Foggiato
Educator
Cert 3 in Children's Services
1st Aid Qualified
Kira Kang
Educator
Cert 3 in Children's Services
1st Aid Qualified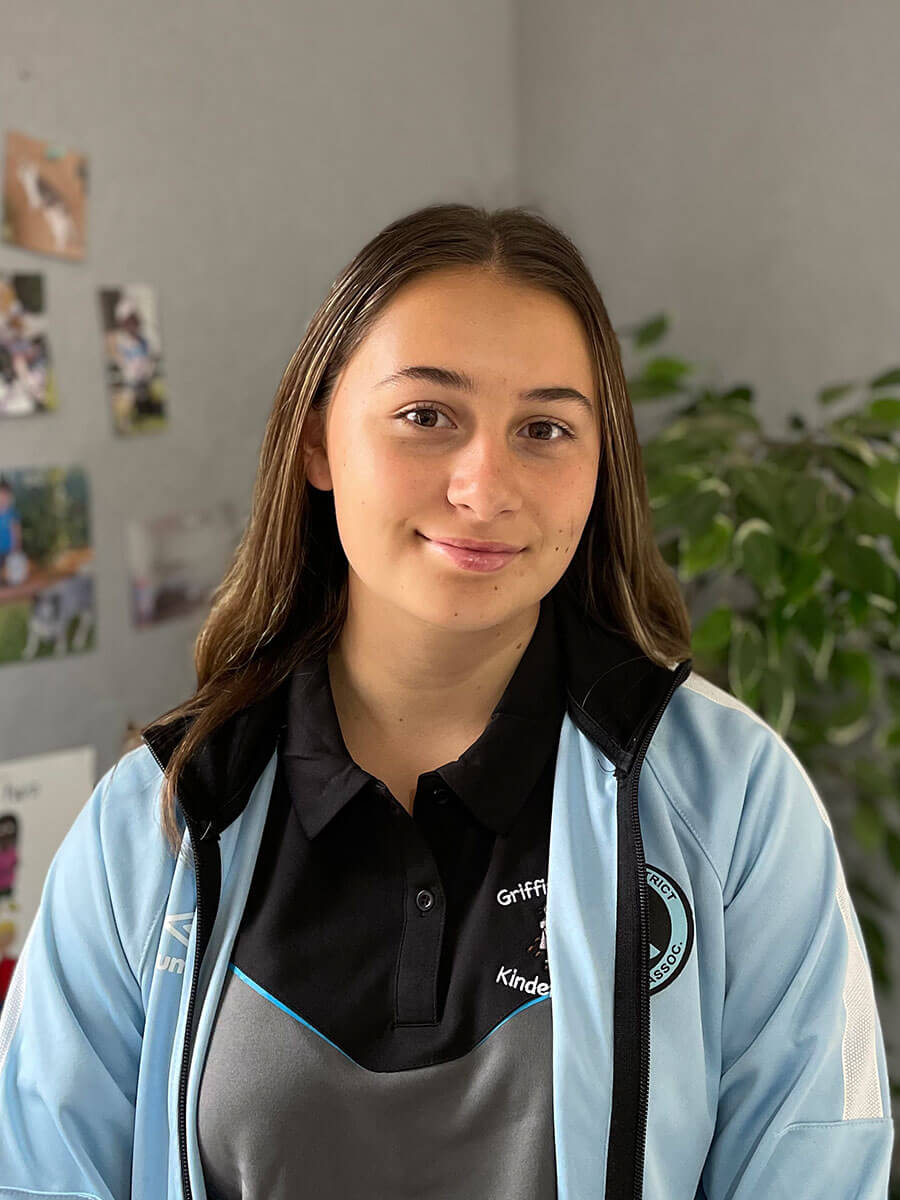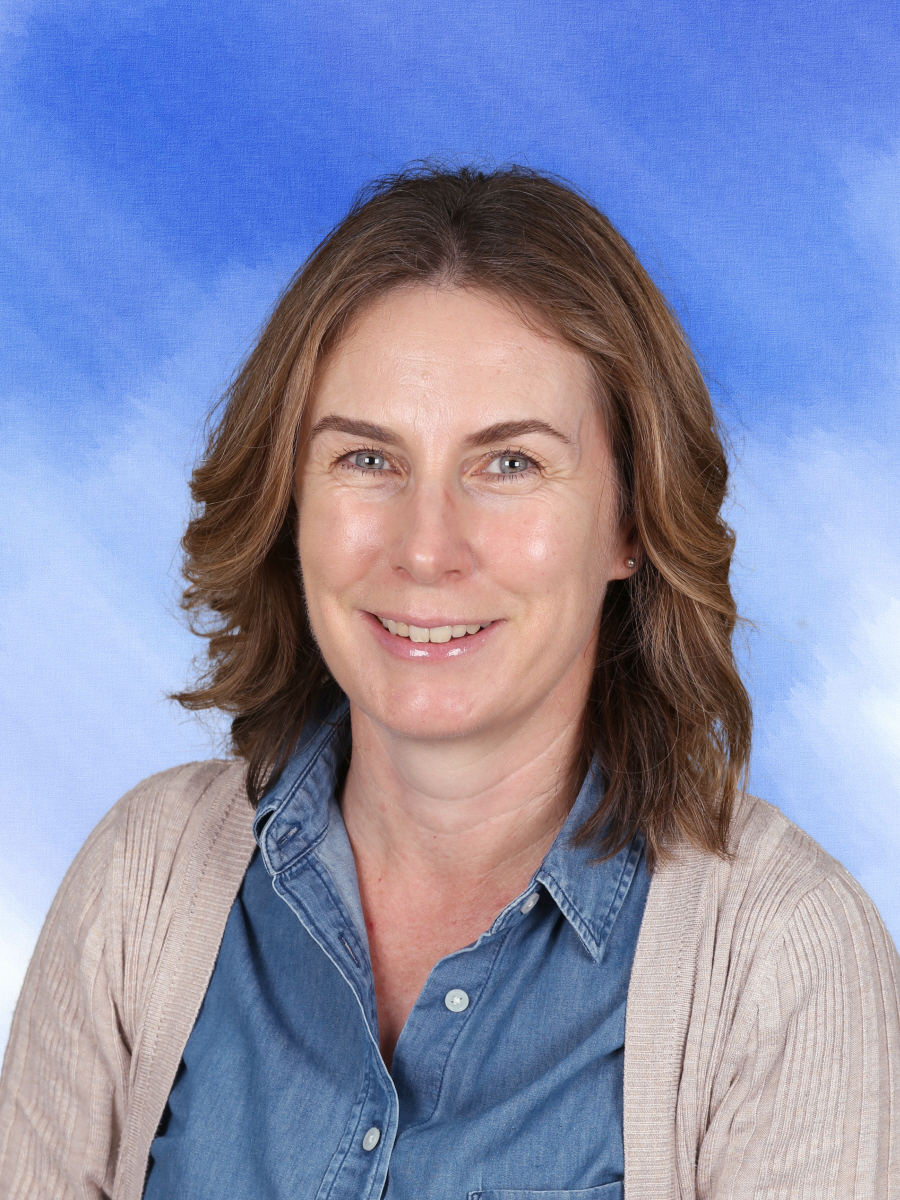 Suzie Whittaker
Administration Officer